We are proud to partner with nonprofit organizations across the country that are making essential contributions to our society and the greater good. Our experience runs deep across every sector, working with organizations in education, arts and culture, health care, foundations and institutes, and community services. A full list of clients can be viewed by scrolling down or using the category links to the left; our recent clients include the following:

What Our Partners Are Saying
I did not consider any other search firm aside from ALG. I chose them because of their vast experience and reach within Development and their knowledge of the complexities of our ecosystem. Our search consultant was an absolute pleasure to work with. She got me to stretch my thinking and we would not have found the candidate we chose had it not been for ALG. The whole experience was efficient, effective, and rewarding.
Brian Reddington, Executive Director, PBS Foundation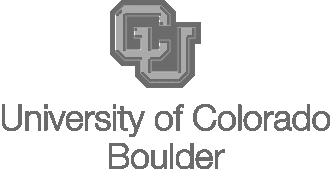 ALG continues to provide us with top-level candidates for key positions with extensive backgrounds and – most importantly – with the style and values that are an exceptional fit for our university and division. The caliber of our organization continues to increase as result of their insight, referrals and advisory conversations. We are more than pleased with our partnership with them and recommend them with great enthusiasm.
Deb Coffin, Vice Chancellor for Advancement, University of Colorado, Boulder
With Aspen Leadership Group we have gained more than the expertise expected from a consultant with years of professional experience; we have gained a thoughtful conversation partner, strategist, and—most importantly—a person who quickly invested in our interests and goals. Our ALG consultant is truly unique in this regard. Consultants in every industry would benefit by modeling his approach to his work.
Mathew Pinson, Associate Dean of Development and Alumni Affairs, Candler School of Theology, Emory University
Ackland Art Museum, University of North Carolina at Chapel Hill
Addison Gallery of American Art, Massachusetts
Advisory Board for the Arts, District of Columbia
America-Israel Cultural Foundation, New York
American Academy in Rome, New York
American Journalism Project, Texas
Anderson Ranch Arts Center, Colorado
Arizona Opera
Arkansas PBS Foundation
Asian Cultural Council, New York
Aspen Art Museum, Colorado
Aspen Journalism, Colorado
Aspen Music Festival and School, Colorado
Atlanta Symphony Orchestra, Georgia
Ballet Memphis, Tennessee
Caramoor Center for Music and the Arts, New York
Chicago Public Media, Illinois
Colburn School, California
Community MusicWorks, Rhode Island
Concord Museum, Massachusetts
Curtis Institute of Music, Pennsylvania
Denver Zoological Foundation, Colorado
Detroit Opera, Michigan
Detroit Symphony Orchestra, Michigan
Fort Worth Symphony Orchestra, Texas
Gateways Music Festival, New York
Harmony Foundation International, Tennessee
Houston Symphony, Texas
Interfaith Center at the Presidio, California
James A. Michener Art Museum, Pennsylvania
Jazz Aspen Snowmass, Colorado
The Jewish Museum, New York
Kansas City Symphony, Missouri
La Jolla Music Society, California
League of American Orchestras, New York
The Living Desert Zoo and Gardens, California
Lyric Opera of Kansas City, Missouri
Metropolis Ensemble, New York
The Metropolitan Opera, New York
Miami City Ballet, Florida
Midori Foundation, New York
Milwaukee Art Museum, Wisconsin
Minneapolis College of Art and Design, Minnesota
Museum of Jewish Heritage, New York
The Museum of Modern Art, New York
Nashville Public Radio, Tennessee
National Trust for Historic Preservation, District of Columbia
New Hampshire Public Radio
New World Symphony, Florida
New York City Ballet, New York
New York Philharmonic
North Carolina Theatre
Orchestra of St. Luke's, New York
Oregon Symphony, Oregon
Pacific Symphony, California
Pittsburgh Symphony Orchestra, Pennsylvania
Portland Museum of Art, Maine
PostClassical Ensemble, District of Columbia
Public Media Group of Southern California
Reno Philharmonic, Nevada
Retro Report, New York
Richmond Symphony, Virginia
Roger Tory Peterson Institute of Natural History, New York
San Francisco Opera, California
San Francisco Symphony, California
San Jose Museum of Art, California
Seattle Symphony, Washington
SFJAZZ, California
Smithsonian Institution, District of Columbia
St. Bartholomew's Church, New York
Stonewall National Museum & Archives, Florida
Symphony of Northwest Arkansas, Arkansas
TACAW: The Arts Campus at Willits, Colorado
TEDxMileHigh, Colorado
Theatre Aspen, Colorado
Tucson Symphony Orchestra, Arizona
WAMU 88.5, District of Columbia
The Washington Chorus, District of Columbia
Washington National Cathedral, District of Columbia
White House Historical Association, District of Columbia
Whitney Museum of American Art, New York
Wyly Art Center, Colorado
Young Concert Artists, New York
Young People's Chorus of New York City
Community Services and Membership Nonprofits
All Stars Project, New York
Asphalt Green, New York
Boy Scouts of America, Texas
Boys & Girls Clubs of America, Georgia
Buddy Program, Colorado
Building Healthy Places Network, California
Camp Fire, Missouri
Camp Jabberwocky, Massachusetts
Catholic Charities of the Archdiocese of New York
Catskill Animal Sanctuary, New York
Children's Law Center, District of Columbia
Christopher Street West/LA Pride, California
Chronicle of Philanthropy, District of Columbia
Citizen Schools, Massachusetts
Environmental Learning for Kids, Colorado
Extreme Sports Camp/Ascendigo, Colorado
Figure Skating in Harlem, New York
First Responders Children's Foundation, New York
Food Bank for New York City
Friendship Home, Nebraska
Girl Scouts of the USA, New York
GLSEN, New York
Great Plains SPCA, Kansas
Habitat for Humanity of Washington, D.C., District of Columbia
Harmony Program, New York
Haven, Montana
Health in Harmony, Oregon
Hillcrest Retirement Community, California
The Hole in the Wall Gang Camp, Connecticut
Humane Society of the United States, Maryland
Humane Society Silicon Valley, California
Invincikids, California
The Ireland Funds America, Illinois
Junior Tennis Champions Center, Maryland
Lambda Legal, New York
Lifespace Foundation, Texas
The Literacy Lab, District of Columbia
Lowcountry Local First, South Carolina
Make-A-Wish Southern Nevada
Mercy for Animals, California
Mikva Challenge, Illinois
Mothers Against Drunk Driving, Texas
NAF, New York
Naples Children & Education Foundation, Florida
National Audubon Society, New York
National Coalition of Girls Schools, Virginia
National Park Trust, Maryland
The Nature Conservancy, Virginia
New York City Audubon
Outward Bound, Colorado
Project C.U.R.E, Colorado
ReFED, New York
Robin Hood, New York
Science Club for Girls, Massachusetts
Second Harvest Food Bank of Santa Clara and San Mateo Counties, California
Share Our Strength, District of Columbia
Shatterproof, Connecticut
Sigma Phi Epsilon Fraternity, Virginia
Smile Train, New York
Spirit of America, District of Columbia
Stand Up To Cancer, California
Starfish Family Services, Michigan
Touch Foundation, New York
Trust for Public Land, Ohio
Welcome.US, District of Columbia
World Food Program USA, District of Columbia
YWCA Richmond, Virginia
Adelphi University, New York
Agnes Scott College, Georgia
Albion College, Michigan
Albright College, Pennsylvania
The Alexander Dawson School, Colorado
Alfred University, New York
Allegheny College, Pennsylvania
American University, District of Columbia
Appalachian State University, North Carolina
Arkansas Tech University
Aspen Country Day School, Colorado
Auburn University, Alabama
Babson College, Massachusetts
Bard College at Simon's Rock, Massachusetts
Bennington College, Vermont
Berkeley Divinity School, Yale University, Connecticut
Binghamton University, New York
Bishop John T. Walker School for Boys, District of Columbia
Brandeis University, Massachusetts
Brown University, Rhode Island
Buena Vista University, Iowa
California College of the Arts
California Institute of Technology
California Institute of the Arts
California State Polytechnic University, Humboldt
California State University, East Bay
California State University, Long Beach
California State University, San Bernardino
Carnegie Mellon University, Pennsylvania
The Catholic University of America, District of Columbia
Charlotte Latin School, North Carolina
Cincinnati Country Day School, Ohio
Clemson University, South Carolina
Colorado State University Foundation
Colorado State University Research Foundation
Columbia University, New York
Come to Believe, New York
Denison University, Ohio
DePaul University, Illinois
Drew University, New Jersey
Elon University, North Carolina
Embry-Riddle Aeronautical University, Florida
Emory University, Georgia

Franklin & Marshall College, Pennsylvania

Furman University, South Carolina
George Mason University, Virginia
George Washington University, District of Columbia
Georgetown University, District of Columbia
Grand Valley State University, Michigan
Harlem Academy, New York
Harvard Business School, Massachusetts
Haverford College, Pennsylvania
High Point University, North Carolina
Holy Names University, California
Illinois Institute of Technology
Indiana University South Bend
Iowa Wesleyan University
Ithaca College, New York
James Madison University, Virginia
John Carroll University, Ohio
Kamehameha Schools, Hawaii
Kansas State University Foundation
Kent State University, Ohio
Knox College, Illinois
The Lab School, District of Columbia

Lawrence University, Wisconsin

Long Island University, New York
Loyola University Chicago, Illinois
Manhattan School of Music, New York
Mary Baldwin University, Virginia
Maryland Institute College of Art
Massachusetts Institute of Technology
McDaniel College, Maryland
McMurry University, Texas
Mercyhurst University, Pennsylvania
Metropolitan State University of Denver, Colorado
Miami University, Ohio
Michigan State University
Miracosta College, California
Montgomery College, Maryland
Mount Holyoke College, Massachusetts
Nazareth College, New York
Niagara University, New York
The Nightingale-Bamford School, New York
North Carolina Agricultural & Technical State University
North Carolina State University
Northern Arizona University Foundation
Northwestern University, Illinois
Nova Southeastern University, Florida
Occidental College, California
Ohio University
Oklahoma State University Foundation
Park School of Baltimore, Maryland
Pomona College, California
Princeton Theological Seminary, New Jersey
Princeton University, New Jersey
Regis University, Colorado
Rice University, Texas
Rochester Institute of Technology, New York
Rollins College, Florida
Rutgers University Foundation, New Jersey
Sacramento State University, California
San Francisco State University, California
San José State University, California
San José State University, Tower Foundation, California
Santa Clara University, California
Seattle Colleges, Washington
Seminary of the Southwest, Texas

Shepherd University, West Virginia

Sidwell Friends School, District of Columbia
Simmons University, Massachusetts
Syracuse University, New York
Teacher's College, Columbia University, New York
Tennessee Tech University
Texas A&M University-Corpus Christi
Texas State University
Texas Woman's University
The Ohio State University
Trinity University, Texas
Tufts University, Massachusetts
Tulane University, Louisiana
United States Naval Academy Foundation, Maryland
University of Bridgeport, Connecticut
University of California, Los Angeles
University of California, San Diego
University of California, Santa Cruz
University of Central Florida
University of Chattanooga Foundation, Tennessee
University of Chicago, Smart Museum of Art, Illinois
The University of Cincinnati Foundation, Ohio
University of Colorado Boulder
University of Delaware
University of Denver, Colorado
University of Florida
University of Illinois at Urbana-Champaign
University of La Verne, California
University of Miami, Florida
University of Michigan
University of Missouri
University of North Carolina at Asheville
University of North Carolina at Pembroke
University of Northern Iowa
University of Oregon
University of Pittsburgh, Pennsylvania
University of Portland, Oregon
University of Redlands, California
University of Richmond, Virginia
University of San Diego, California
University of San Francisco, California
University of South Carolina
University of South Florida
University of Tennessee, Knoxville
University of Tennessee at Martin
The University of Texas at Austin
University of Texas at El Paso
University of the Pacific, California
The University of Toledo, Ohio
University of Utah
University of Vermont Foundation
University of Virginia
University of Washington
University of Washington Bothell
University of Wisconsin-Stevens Point
Valparaiso University, Indiana
Virginia Commonwealth University
Weber State University, Utah
Wellesley College, Massachusetts
Wells College, New York
Wentworth Institute of Technology, Massachusetts
Wesley Theological Seminary, District of Columbia
Whitby School, Connecticut
Wilkes University, Pennsylvania
William & Mary, Virginia
Wisconsin Foundation and Alumni Association
Wyoming Seminary, Pennsylvania
Foundations and Institutes
ACLU of Colorado
Adirondack Foundation, New York
The Alaska Center and The Alaska Center Education Fund
American Forests, District of Columbia
Animal Equality, California
Ares Charitable Foundation, California
Aspen Center for Environmental Studies, Colorado
Aspen Institute, District of Columbia
Atlantic Council, District of Columbia
Bipartisan Policy Center, District of Columbia
Convergence, District of Columbia
Dian Fossey Gorilla Fund, Georgia
Dyslexia Resource Trust, Georgia
Fannie & John Hertz Foundation, California
Frank Lloyd Wright Foundation, Arizona
The Fuller Project, District of Columbia
Greater Tacoma Community Foundation, Washington
Gulf of Maine Research Institute, Maine
Hemophilia Federation of America, District of Columbia
Hope for Henry Foundation, District of Columbia
Human Rights Watch, New York
Institute for Advanced Study, New Jersey
Institute for Feed Education and Research, Virginia
Institute for New Economic Thinking, New York
Institute of Noetic Sciences, California
International Association for the Study of Lung Cancer, Colorado
The Jackson Laboratory, Connecticut
John P. and Anne Welsh McNulty Foundation, New York
Kavli Foundation, California
Leakey Foundation, California
Lieber Institute for Brain Development, Maryland
The National Academies of Sciences, Engineering, and Medicine, District of Columbia
National Park Foundation, District of Columbia
New York Academy of Sciences
Orbis International, New York
Orfalea Foundation, California
Parkinson's Foundation, Florida
PBS Foundation, Virginia
RESULTS Educational Fund, District of Columbia
Science Philanthropy Alliance, California
SME Education Foundation, Michigan
Texas Water Trade
Third Option Foundation, Virginia
Translational Genomics Research Institute, Arizona
Van Andel Institute, Michigan
Washington Environmental Council and Washington Conservation Voters
Wildlife Conservation Society, New York
Aspen Valley Hospital, Colorado
Baylor College of Medicine, Texas
Cedars-Sinai, California
Children's Hospital Colorado Foundation
Children's Hospital of Pittsburgh Foundation, Pennsylvania

DAP Health, California

Denver Health Foundation, Colorado
Diabetes Research Institute Foundation, New York
FSH Society, Massachusetts
Hospital for Special Surgery, New York
Jackson Health Foundation, Florida
Joslin Diabetes Center, Massachusetts
Lucile Packard Foundation for Children's Health, California
McLaren Greater Lansing and McLaren Orthopedic Hospital, Michigan
Montana Children's Medical Center
National Medical Fellowships, District of Columbia
NorthShore University HealthSystem Foundation, Illinois
Planned Parenthood Minnesota, North Dakota, South Dakota
Planned Parenthood of New York City, New York
Saint Anthony Hospital, Illinois
Thomas Jefferson University and Jefferson Health, Pennsylvania
Tidewell Foundation, Florida
University of Arkansas for Medical Sciences
University of Tennessee Health Science Center
University of Utah Health
Wake Forest Baptist Medical Center, North Carolina