We place philanthropy leaders as members of strategic teams, and we support them throughout successful careers.
Aspen Leadership Group partners with nonprofit clients to recruit chief executives and development and communications professionals whose passions and personal objectives align with each organization's mission, vision, and culture. We leverage inclusive search practices, networks of relationships built over decades, strong partnerships with affinity groups and professional associations, and active involvement in the sector to identify top talent. Our goal is to help our clients build diverse and inclusive advancement teams capable of achieving transformational results.
How We Work
Inclusive Recruitment That Leads to Lasting Placements

What Our Partners Are Saying
The consultant I worked with was extremely supportive, diligent on preparation for interviews, insightful on next steps, and most of all, very personable. His feedback and support going through the experience was beyond exceptional...with an incredible approach to make sure to remember every detail about ME. I would recommend Aspen Leadership Group for any professional looking at a potential opportunity and for any organization looking for unique talent in hard-to-fill roles. The best recruiting resource I have worked with to date!
Stephanie Veit, Director of Development, International Development, Carnegie Mellon University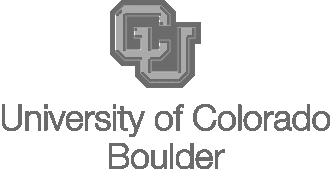 ALG continues to provide us with top-level candidates for key positions with extensive backgrounds and - most importantly - with the style and values that are an exceptional fit for our university and division. The caliber of our organization continues to increase as result of their insight, referrals and advisory conversations. We are more than pleased with our partnership with them and recommend them with great enthusiasm.
Deb Coffin, Vice Chancellor for Advancement, University of Colorado, Boulder
I did not consider any other search firm aside from ALG. I chose them because of their vast experience and reach, particularly within the field of Development, and their knowledge of the complexities of our ecosystem. Our search consultant was an absolute pleasure to work with. She got me to stretch my thinking in some instances as to the potential viability of some of the prospects; I liked that about her. We would not have found the candidate we chose had it not been for ALG. It's that simple. The whole experience was efficient, effective, and rewarding.
Brian Reddington, Executive Director, PBS Foundation

Aspen Leadership Group was integral to the success of our Development Director search. Their extensive network of contacts, their consummate professionalism and commitment to the highest standards allowed them to present highly-qualified candidates that were a great fit with the position and our organization. I am very grateful to the ALG team for their expert guidance in this demanding process.
Frank Byrne, Executive Director, Kansas City Symphony

The ALG search consultant with whom I worked was amazing! Early on, she learned that this position required a cross country move for my family, so a good fit was essential for both the University and me. Her enthusiasm for her work, professionalism, communication during the search, and knowledge of La Verne made working with her a delightful and awarding experience.
Sherri Mylott, placed as VP, University Advancement, University of La Verne
We are grateful to the Aspen Leadership Group for their partnership in our search for a CEO of the MIT Alumni Association. ALG had an excellent understanding of our needs and made meaningful contributions to the search committee's discussions, drawing on their experience both as search professionals and as senior nonprofit executives. They facilitated a smooth and successful process, and we are deeply pleased with the outcome.
Kirk Kolenbrander, Vice President, Massachusetts Institute of Technology